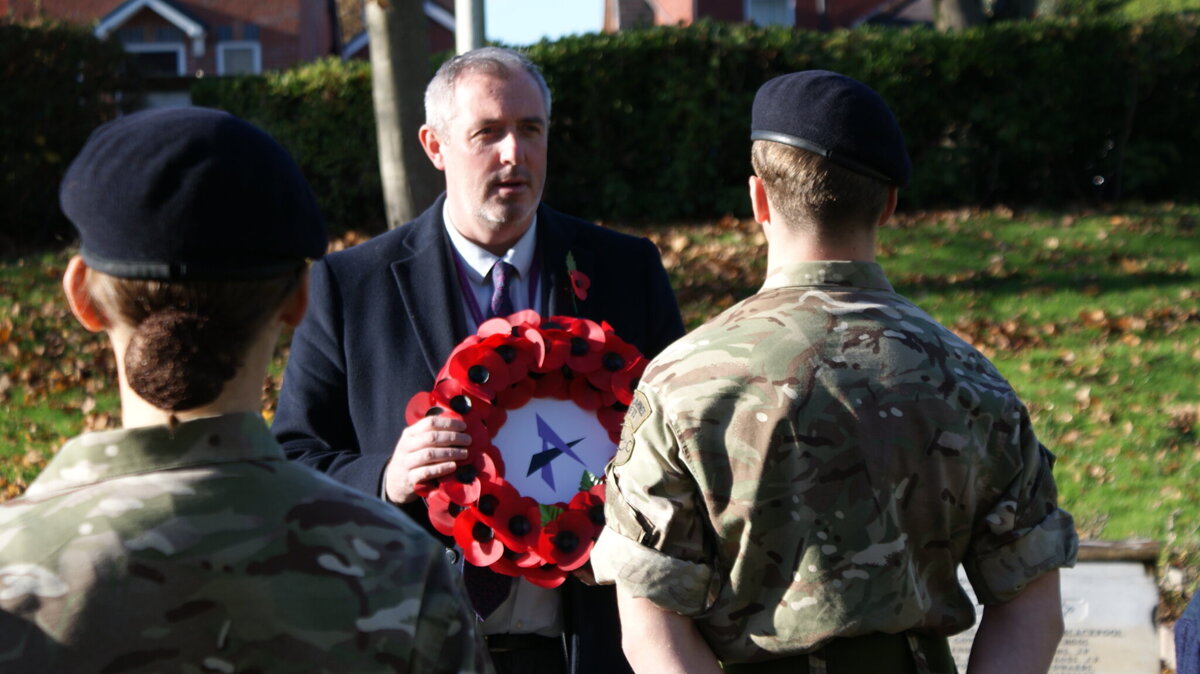 ±«Óãtv remembered the fallen members of the Armed Forces with staff and students holding a two minute silence before lessons this morning.
After, at 11am, Mr Woods was joined by students who are currently serving in local squads from the Police, Army and Air cadets to lay a commemorative wreath at our memorial garden and Union flag.
A video of the event will appear on our YouTube channel soon.