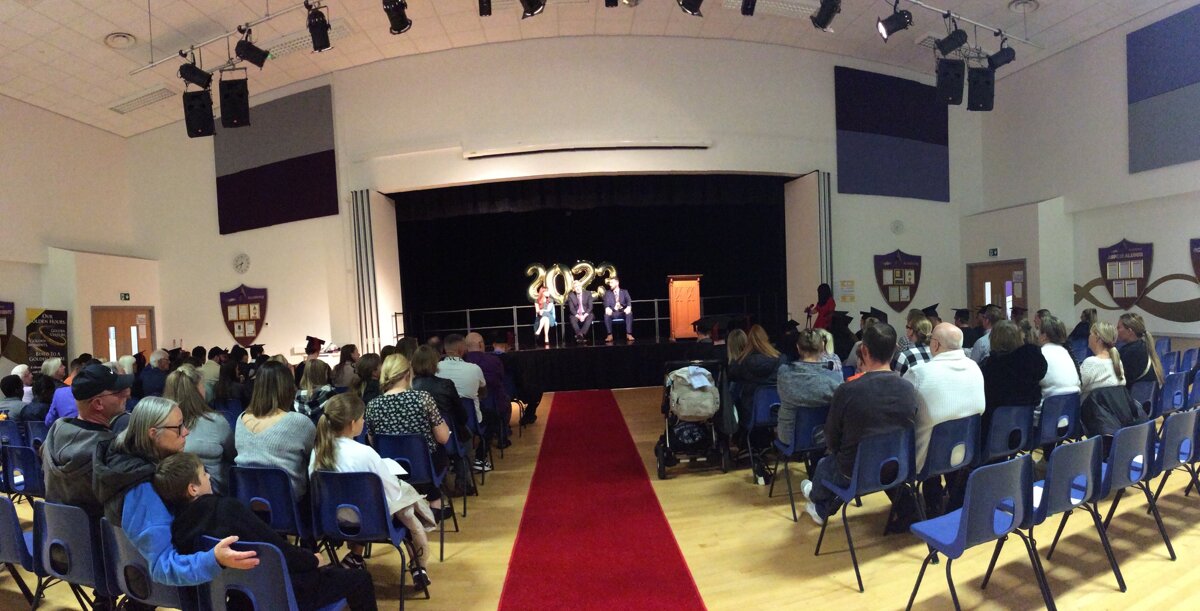 Last year Mr Jenkinson and Ms Taylor decided to introduce a rewards programme for students who demonstrated a scholarly attitude to their studies in preparation for leaving Aspire and moving onto the next stage of their life journey.
Our students had 10 steps to success; with support from Aspire staff and Golden ±«Óãtv lesson 6, they were able to achieve these steps:
Get professional photographs taken for their CV
Student careers booklet to be completed by Christmas
Complete at least two college applications
Meet with our career's adviser in school
Complete a mock interview
Obtain two references from teachers
Have at least 95% attendance
Avoid exclusion as this will result in not graduating
Attend at least 15 lesson 6s making sure to evidence these on their Passport to Prom
Demonstrate progress in class assessments and the mock exams
The process was rigorous, but 37 students in the year group achieved their goal of 10 steps to success and graduated on Thursday, 12th October in a ceremony held in our main hall. The ceremony consisted of every graduating student receiving a signed certificate for their efforts, punctuated by speeches from Mr Jenkinson, Ms Taylor and Emma Gibion, who was the highest performing student of this very first graduating class. Emma also gave a musical performance during the evening, alongside Sophia Parwez. Finally, the evening was wrapped up with a drinks and food reception for family and friends, allowing all to mingle and chat.
The evening was a huge success and the graduates looked amazing in their caps and gowns.
Ms Taylor said, "We are exceptionally proud of Aspire's first ever graduates and the class of 2023 as a whole. It was a privilege to see them receive their certificates in front of their loved ones, and we have no doubt they will go on to achieve wonderful things. Preparations are already underway for the graduation of the class of 2024!"
You can see more photos of the evening by clicking here.